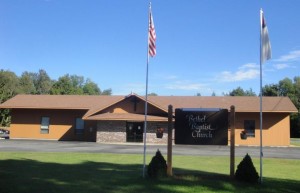 We are so glad that you are visiting our webpage. With all the websites available today, we are pleased and honored that you have chosen to check us out online. Our little country church is located in the village of Prospect, New York. We are approximately 17 miles north of the city of Utica and about 15 miles east of the city of Rome.
We are a conservative Baptist church where the Bible, the very Word of God, is preached faithfully, without excuse. We uphold the ultimate goal of guiding the listener along the path of beginning their own personal relationship with Christ.
If you are seeking a place to worship where you can feel at home, we would like to encourage you to come and check us out in person. You will find that it will be a very positive experience. The only possible negative result may be that you might have a slightly sore hand afterwards from all the handshakes you will get. We consider ourselves to be one of the friendliest churches in the northeast…come see for yourself!