VBS 2019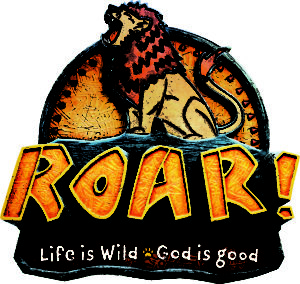 Come along with us on an adventure at Roar VBS 2019!
At Roar VBS, children don't just hear about God's love; they see it, touch it, sing it, taste it, and put it into action through God Sightings. As they travel from station to station, they go deeper into their understanding of God and God's Son, Jesus. Most important, children learn that because Jesus loves us, he came to die for our sins and make a way for us to live with God forever.
Roar will help children build relationships – with other children, with adults, and with Jesus. They will participate in memorable Bible-learning activities, sing catchy songs, play teamwork-building games, enjoy tasty treats during snack time, and experience one-of-a-kind Bible adventures. Plus, we'll help kids discover how to see evidence of God in everyday life- something we call God Sightings!
Who can attend?
All children grades PreK – entering 6th grade.
What time should we arrive?
The doors will open by 5:45 and we will start promptly at 6 PM
What time does VBS end?
Friends and families are welcome to join us our Safari Celebration at 8:05 PM. VBS will end at 8:30 PM.
Does it cost anything to attend?
VBS is free to attend! If you would like a t-shirt the cost is $5 and will be available at the registration table.
An offering is collected each evening that goes to help a missionary or local project.
Is there a closing program?
There will be a closing ceremony on Sunday, August 11 for families, friends and neighbors to come and see for themselves what the children have discovered.